Easy Contact with
Your Staff and Residents
EZcare provides you with messaging tools to keep close contacts with your field staff, as well as giving guests and tenants peace of mind.

Gain real-time visibility of your field operation
Office admin can use EZ's in-app messaging tool to keep close contact with field reps and get instant feedback on progress and estimated completion time. All messages are centralized under the job in question. No more scattered text messages.
Field staff can easily get help and report ECT
It just takes a couple of presses to provide updates to the office such as estimated completion time. It's as convenient as text messaging but more organized and streamlined.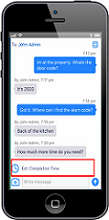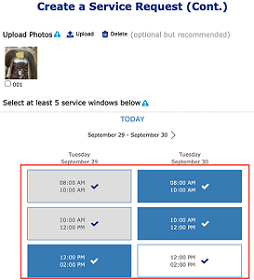 Give your guests or tenants peace of mind
EZcare gives you tools to quickly connect with your residents who can receive automated messages such as early check-in, or message office with questions or service requests. Residents' requests can be instantly turned into work orders for service or repair. Delight your guests every time with superb customer service and earn 5 stars!
Have everything on your fingertips
All messages and key activities are instantly displayed on your dashboard. Actions can be quickly taken to mitigate potential issues and ensure compliance and customer satisfaction. You can even create workflows to automate these actions! EZcare gives you unmatched operational visibility and efficiency.

Processed on EZ's platform EVERY MONTH!
Use of EZcare constitutes acceptance of the EZcare.io Terms of Service and Privacy Policy
Copyright Harmonisoft, Inc., owner of EZcare, the innovative leader in property care and operation management software.