Intelligent Scheduling for Housekeeping
Streamline your company's most expensive department with automated task assignments, workload management, and issue reporting – efficiently.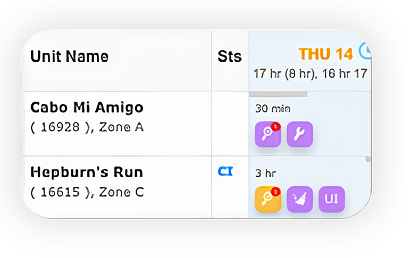 Auto-assign housekeeping staff and receive continual updates on progress to completion
Never miss a clean again with EZcare's intuitive task management calendar. Simply drag-and-drop assignments, task and staff with the click of a mouse. It's EZ.
Issue Reporting in real-time
We all know things happen and property damage is an unfortunate part of the rental environment. Empower your staff to instantly report property specific issues, record notes and take photos. All at the touch of EZcare mobile App.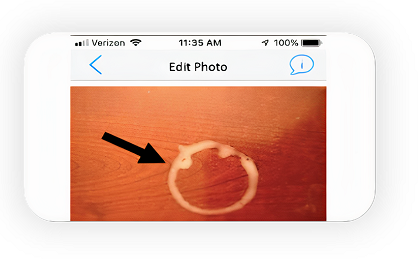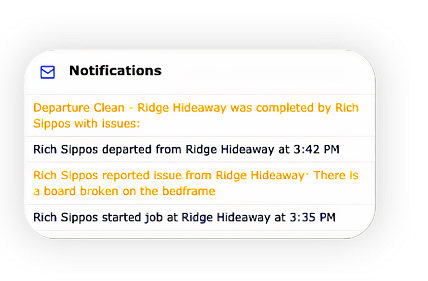 Track staff location, arrival, quality of clean and departure completion at a glance
No more continual texting and emailing to find out staff location, progress status. Open up field visibility and get back your time to work on the business instead of in it.
Manage your labor load
Staff morale can make or break a rental company. Especially in-season. EZcare enables you to quickly assess your daily, weekly, and monthly, per-person, task allocations to balance the load and keep your staff happy.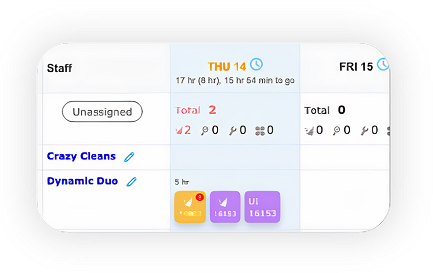 Processed on EZ's platform EVERY MONTH!
Use of EZcare constitutes acceptance of the EZcare.io Terms of Service and Privacy Policy
Copyright Harmonisoft, Inc., owner of EZcare, the innovative leader in property care and operation management software.